Auto / Work / Personal Injuries / Sports Injuries / Orthopedic Rehabilitation
Back Pain & Sciatica / Neck Pain / Sacral Pain / Coccyx Pain
Rotator Cuff Injuries / Shoulder Pain / Tennis and Golfers Elbow
Carpal Tunnel Syndrome / Knee Pain / Pelvic Pain
Osteoarthritis / Rhuematoid Arthritis
Stress / Insomnia / Depression / Anxiety / Fatigue
High Blood Pressure / Migraine Headaches / Acid Reflux
Hemorrhoids / Nausea and Vomiting / OBGYN Disorders
Pregnancy Care
Maintains and restores health during all stages of pregnancy
Pre-Birth Acupuncture Care Starting at 38 weeks
Helps with cervical ripening and loosens up the ligaments in the pelvis to help the baby descend down into the pelvic floor for engagement purposes
in order to prepare your body for labor...
Labor Support
Helps overdue pregnant mothers go into labor naturally who are faced with a
medical induction or attempting a VBAC.
Postpartum Care
Helps minimize any postpartum-related concerns and assists with a faster recovery...
Cost for Initial Consult and 1st Acupuncture treatment: $125
Cost for Follow up Acupuncture treatments: $90 - $125
Add-On Custom Massage Therapy Treatments are Available:
15-Minute Custom Massage: $40
30-Minute Custom Massage: $60
50-Minute Custom Massage: $90
If you would like to received a multi-tiered treatment incorporating a 60-Minute Acupuncture session followed up with a soothing Custom Massage at the end, we would would highly recommend our "AcuMassage Therapy Treatment"
Special Pricing is Available on Acupuncture, Massage, or
AcuMassage Therapy Treatments if you purchase a series of 6 or more up front...
​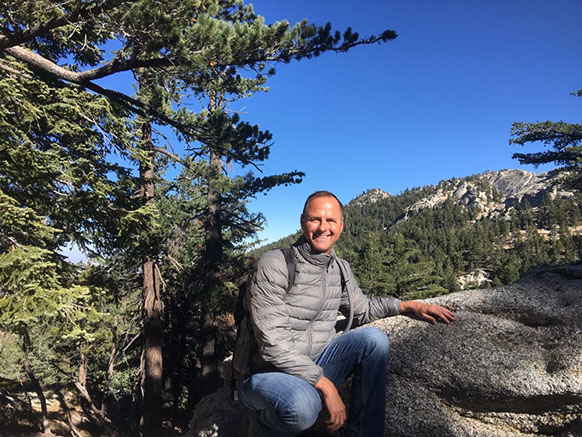 Bio:
Nicholas Olow is a board certified and licensed Acupuncturist and Chinese Medicine Herbalist with over 14 years clinical experience specializing in prenatal, perinatal, postpartum Acupuncture care, nutritional counseling, and pain management.
He is actively involved in the birthing community across the United States and routinely holds Acupressure Workshops for Birth Professionals on Pregnancy Care, Labor Support, and Postpartum Care.
He is a DONA International and American College of Nurse Midwives (ACNM) Approved CEU Provider.
His passion is in research and routinely does evidence-based presentations at local hospitals and Birth Centers in San Diego on women's healthcare and pain management.
He currently has a successful private practice in San Diego, California working with other health professionals providing an integrative approach for women's healthcare and pain management.
Address:
4417 30th Street, Suite 111
San Diego, CA 92116
Free Parking and Handicap Accessible Building...
To make an appointment call or text 619-405-5282
To follow Nicholas Olow on FB and view additional testimonials and upcoming workshops he will be offering in your area please click on the link below...
https://www.facebook.com/nicholas.olow